Buff Up Your Customer Services for This Thanksgiving
By: Rabia Tanveer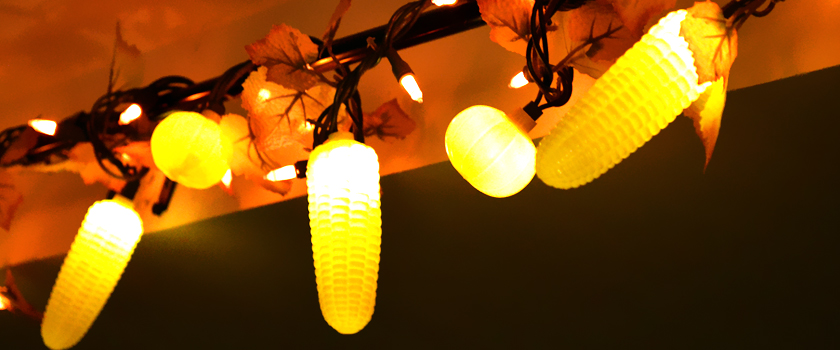 Thanksgiving is almost here and that means the holiday season has begun. This is just the beginning of a very long and lengthy period where you will have to be on your "A" game all the time. There is very little margin of error and you cannot allow anything to slack and give a wrong impression of your company. This is the reason why you have to buff up your customer service and make sure that your staff can handle all the Thanksgiving shoppers and provide them the best service possible.
Did you know that according to a survey in 2013, 38% of people would pay extra cash than take help from customer services during the holiday season? 74% of people believe that customer service during the holiday season is too much work for them. Feel bad yet?
Customer service was created to make sure that the clients have a way to approach the company without any hassle. It was supposed to be instantaneous and courteous. So it is high time that we did something about it and make sure that our clients are happy with our service and have assistance when they need us. And let's be honest here, if we offer good customer services, it will help us and our sales.
So here are some things that you need to do in order to make sure your customer services are good and that your clients are happy with you. Are you ready? Let's go!
Make Your Plan
Gather your team and have a pep talk before thanksgiving sale goes on. Talk to your staff about the importance of your services and let them know how important their involvement is. It will allow them to appreciate their work more and give them a boost. Plus, they will be extra nice to your clients and make sure that your services are better.
Set Up Goals
Make sure that your team understands your goals and what is expected of them. Designate teams and team leaders, give each team a goal and make sure that they understand their responsibilities.
Empower Your Employees
There is no better way to make sure that your employees are providing the right kind of services to your clients. For this you will have to take that extra step and treat everyone with something. It can be something small, like a company T-shirt, or coffee or even just a donut. The point is, if you show that you have confidence in your team, your team will feel empowered and have confidence in themselves.
The FAQ Section
If there was ever a time when you needed to update your FAQ section, it is now. As many of the customers try to solve their issues on their own first, make sure that your FAQ section is updated and has information regarding shipping, free shipping, returns, exchange, delivery options, payment options etc.
Make Yourself Available
You need to make sure that you are available when your employees need you. There are going to be many things that will need your attention no matter how much you prepare your team for it, so make sure that you are there and ready to help your staff out when they need you. Make an example and be the one who is in the office/shop first and leaves last.
Set Deadlines
Customer services are notorious for being slow and dragging. So improve that this season. When giving that pep talk, make sure that you drill the importance of deadlines. Every query must be resolved under a certain amount of time. Drill that in your employees and make sure the team leaders are making it happen.
Be Happy, Make Happy
Okay, it may sound a little cheesy, but speaking with a smile on your lips can actually make a difference. When talking to a client, make sure that you are calm. Greet with a "Happy Thanksgiving" etc. and end the conversation in this manner as well. These little things make a lot difference.
Use a Translator
Imagine the surprise of your clients when they are greeted in their own language or they see posters and brochures in their language! Try to spread as many smiles as you can, and having someone speaking to the community in their language will really help your case. There are many translation services that also offer interpretation services. You can hire them for the day or the month and treat your customers with this little gift. Plus, your employees will love you for hiring someone new to handle the pressure with them.
These are just some little things that do not take much from you, but they have a huge impact on you and your customer service. Making your clients happy will make sure that you have better sales and more recurring clients. And do not forget to reward your team after these hard days. Make sure you treat them and keep your staff happy because if your employees are happy, they will keep your clients happy.