Universal Children's Day – Celebrate It with Better Children's Book in Their Language
By: Rabia Tanveer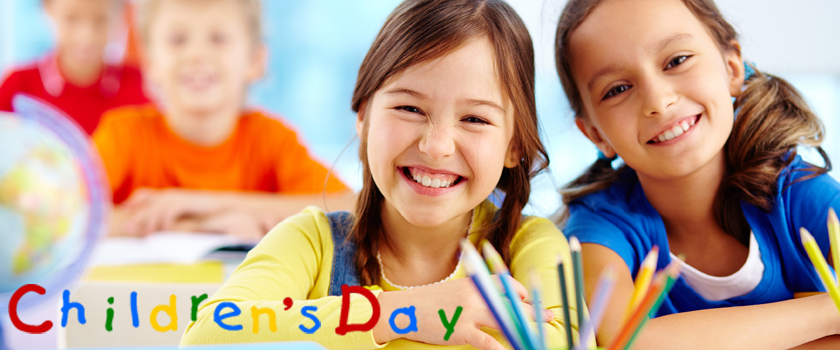 20th November will be celebrated as Universal Children's Day this year. Children's day is the day when we celebrate children and all the good (or goofy) things associated with them. Think, go back to the time when you when you were kids. What did you liked to do the most? We all liked to eat candies, watch cartoons and play outside. But the time most children cherish is storytelling time. We all loved stories, we all loved to go back in time and live the life of a hero.
Admit it, each and every one of us has daydreamed about being a hero, or a knight, or a princess and live in a castle. We all adored our family time or the time in our school when our teachers would have us sit in a circle and read a book to all of us. Sadly, 400 million children in the world are living in poverty and they do not have access to books, schools or any kind of literature.
That is a sad condition, however, it is a condition that can be easily remedied with a little help from all of us. Even in the United States, 45% are all living in poverty stricken areas. They little to no access to the public library, and if they do, they do not have the resources to enjoy a good hearty meal, let alone a good book. Plus, 25% of these children are born in the immigrated families. They either understand very little English or they do not understand it at all.
To encourage literacy and to help these children, we can have more translated children's books to help them out and give them something to cherish too. Having these books translated is very easy. As most children's books are small, it is easy to have them translated quickly. Many translation agencies and companies make sure that they have plenty of experts who will translate these books properly.
As these books are a part of the literary and arts category, one must be careful while translating it. There are practically a thousand things to look out for when you are translating such a novel. For one thing, these books are mostly picture books. So, it is very important to involve a designer in the process so that he can make sure that each and every picture is in the right place.
It is also very important to have it proofread and edited by a professional after the translation is complete. Because a better written content will ensure that there is fluidity in the story and it does not sound garbled and mushed together. It needs to read naturally.
Having these novels and books will definitely bring a smile on those little faces. And as Christmas is almost here, now would be the best time to start shopping and getting little some things for the children you cannot afford to buy such little joys of life on their own.