Document Translation Services in Hyderabad
By: John Smith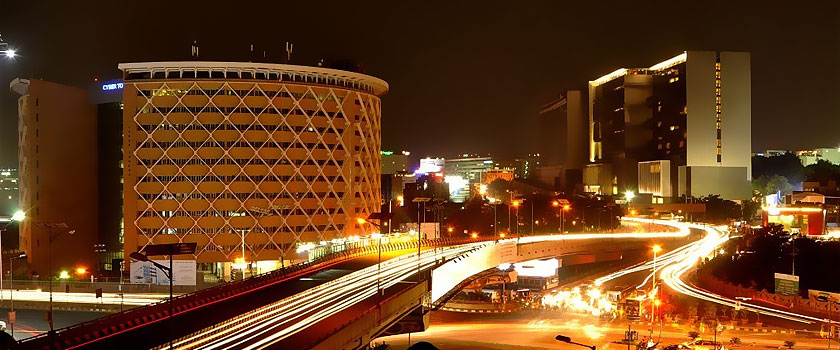 Hyderabad is the capital of Indian state of Telangana, India. Boasting of a population of 6.8 million, Hyderabad is the fourth most populous and the sixth largest urban agglomeration of India.
Hyderabad is also known as the "city of pearls" owing to its majestic and beautiful castles, all residences of old kings or nawabs of Hyderabad.
Hyderabad is home to a huge number of developmental projects and companies, particularly the startup firms which have just started their journey from this city. Having such a huge population, the city offers exciting prospects for growth and advancement.
That is why those startup firms that want to make an impact on the Indian market opt for localization in populous cities of this diverse country, particularly in the urban areas like Hyderabad.
One of the first requisites of localization is the translation of documents as these documents are the core of the content that forms the backbone of localization. This document translation, if delivered by expert translators becomes a primary mode of reaching the target audience.
This is where Mars Translation's professional document translation services come in.
Why choose Mars Translation?
Mars Translation is a professional localization and translation services company based in 6 major locations of the world. Having two decades of seamless translation services to back it up, Mars Translation has successfully delivered 30,000 document translations and has a certified, native team of 5000+ translators to ensure efficient translation services. Along with providing expert services, these are the reasons why Mars Translation is your best choice for document translation services in Hyderabad.
Multi-format Support
The documents presented to Mars Translation vary in their formats and designs, but the expert and professional linguists of Mars Translation are able to deliver the translated documents in the required formats of the clients—that too in minimal time.
This is because these expert linguists have commendable experience in delivering translations of documents in pdf, XLIFF and other formats easily and quickly.
Diverse Content Coverage
When it comes to delivering seamless document translation services, Mars Translation boasts of a diverse content coverage. The expert linguists have an expertise in delivering translations for resumes, personal documents, legal files, healthcare assessments, electronic and home appliance manuals and academic articles.
This diverse content coverage ensures that you are able to translate all types of documents to suit the needs of Hyderabadi population.
Industry-specific Translation
Mars Translation provides certified document translation services across all industries, ranging from legal to financial, healthcare, electronics, games, manufacturing, home appliances and business services.
Our document translation experts are highly skilled professionals with subject-matter expertise along with advanced degrees in a wide range of disciplines. This shows that irrespective of which industry you belong to, Mars Translation will deliver expert document translation services in Hyderabad, anytime.
Quality Assurance
The document translation services delivered by Mars Translation are all of high quality and Mars Translation itself holds quality assurance certificates from credible organizations.
It is GDPR compliant and has an ISO 9001:2008 certification along with ATA and GALA quality certificates. This means that Mars Translation gives the highest regard to quality translation—a hallmark of all its document translations.
Affordable Pricing
If you own a company residing outside Hyderabad and seeking to localize yourself through document translation services at affordable rates, there is no better translation partner than Mars Translation.
The affordable pricing structure of Mars Translation makes it one of the best translation services in the city. This is because the standard rates of prices start from as low as $0.044, the lowest rate offered for document translation—and that too without compromising on quality.
High Volume Translation
In the process of document translation, the documents delivered for translation are often of very high volume but that is not a problem for Mars Translation as it has delivered numerous document translations in the past for documents containing more than 15000 words per file. This shows the expertise and professional approach of the linguists at Mars Translation.
The Last Words
Getting your documents translated is a necessity if you want to localize your business in the highly lucrative market of Hyderabad. Boasting of a diverse population and a fusion of languages, Hyderabad is your ideal starting point when you are planning to make an impact on the Indian market and Mars Translation can prove to be your ideal translation partner when you are seeking professional document translation services in Hyderabad.
Ensure quality document translation services with Mars Translation and make an impact the way you want!