The Albanian Tour Guide – Some Hidden Gems to See When You Next Visit Albania
By: Rabia Tanveer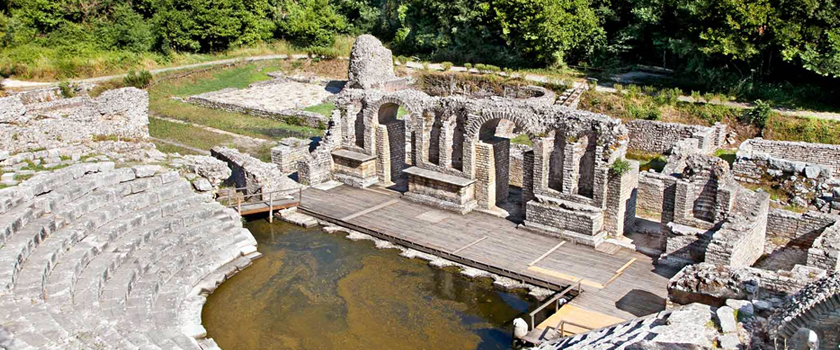 Albania is the country of clear, beautiful beaches and amazing sunsets. However, there is more to this country than you think. It is rich in history and has a heritage that can easily intimidate any big named cities. If you are planning on an Albanian vacation, you must have Albanian Tour and holiday guides translation, but I guarantee that you will not have these places in them. These places are absolute gems and they are worth visiting more than once.
Using an Albanian Tour and holiday guides translation is the most common thing to do, however, with the introduction of interpreter services at the most basic level, vacations have become better and better. They have enhanced a tourist's vacation time and made sure that they are immersed in their travel. So, without further ado, let's talk about the best places to visit in Albania where you can easily find interpreting and translation services and enjoy your stay even more.
Shkodra
This city is nothing like you have ever visited before. This rustic beauty is filled with iconic places that will be etched in your mind forever. Perhaps the best place to visit here is Rozafa, a castle that has a bizarre history and great bucolic charm. The ruins are still there and have certain echoes of the past that cannot be ignored. You can often find interpreting services for a tour to this place, if there are not, you must find a local to tell you about the history of the place, because it is tragic and very stunning.
Cobo Winery
You do not have to travel to Italy to visit a fine winery. Albania has one of its own and it is perhaps more striking. You can taste locally made delicious wine, eat decadent food and even enjoy the wine making process. When you are there, do not forget to try the classic Albanian olives and cheese.
Kruja
Although this is a small town, but it has a sound history of war and survival. The Kruja castle is yet another place you must not miss. You can visit the museum where you enjoy the Albanian efforts to thwart Ottoman advances. Plus, the architecture is awe-worthy.
 Shkodra Lake
While you are in Shkodra, you must visit the Shkodra Lake. This lake is famous for its 270 bird species that can be found here. This is a bird reserve where you can find even the rarest of birds in all Europe. The surrounding mountains and greenery makes this place extra special for the visitors.
Gjirokastra
Gjirokastra is a part of world cultural heritage because of its beautiful architecture. The houses there are made from stone and have the appearance of a castle. In fact, this architectural design is so famous that the city is now called "the city of stones."
Blue Eye
Perhaps the place you most definitely visit is Blue Eye. It is basically a natural water spring that resembles a blue eye. The water in the spring is very clear and very blue due to the fact that there is a giant 50 foot deep pool in the center. This vivid green and blue area of nature will make you wish you could stay there forever.
Where these places in your Albanian Tour and holiday guides translation leaflet?