The Critical Checklist for Your Business Localization Christmas Strategy
By: Rabia Tanveer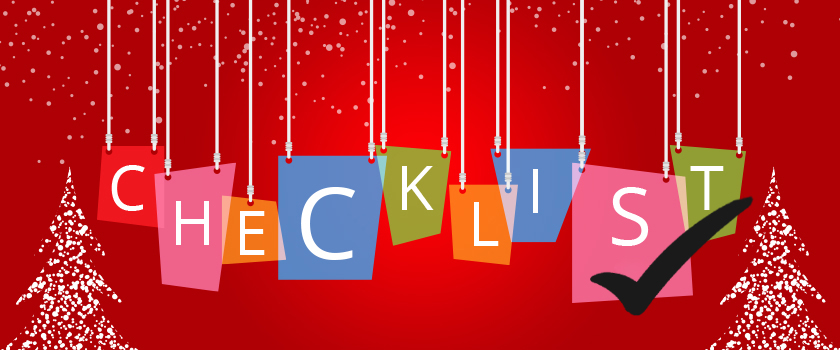 It is almost Christmas time and things are going to get a little crazy. While the regular brick and mortar businesses are busy sprucing their businesses up with holiday cheer and decoration, the online businesses are using ways to boost sales this Christmas. When people say that the web businesses have it hard, they are not lying nor are they trying to scare you. Internet entrepreneurs have it hard, but that does not mean that it is impossible for them to use the Holiday's to their advantage.
Christmas is that time of the year when e-retailers can make a lot of money with a little investment in the right places. Marketing strategies are a different thing and we will talk about them later on, however, there is one thing that every online retailer must do in order to get a great impact. If the online retailer has a vast chunk of foreign customers, having their website localized can make a whole a lot of difference in their sales. Now, there are many translation services that allow offer you localization services, however, when it is Christmas time, you need to add a few more things in your checklist.
So, here is a Christmas check list for your localization strategy.
Check Your Audience
You may have heard it before, but knowing your audience is the first step. It is not just about finding their age groups and their preferences, however, they do matter. So when you begin your localization process, you need to know your audience and see where they are from, what age group and what ethnic they belong to.
Know Your Keywords
You already have your keywords, good. Now you need to gather them and send them to your translation service provider because he is going to dress them up in Holiday Cheer! When you are localizing your website, your keywords will change. The meaning will remain the same, but they will be altered according to the language.
Once have set your keywords, the translation service team will make their different versions in different languages. They may take the synonym of your keywords and make LSI keywords for maximum impact.
Localize, But Smartly
There is a reason why you need to hire a translation service provider to localize your website for Christmas. When you know your audience and share the data with them, they will localize your website not for the language, but for the region where your clients are. This will make sure that you get maximum impact for your Christmas sale and marketing.
Translate Everything
When it comes to localizing, you must not let anything get away. This means that in addition to your home page, about us page and every other popular page, you will also need to translate your buttons, images with texts, error messages, pop-ups, menus, forms, footers, ALT tags, headers and your URL. This also means that you need to translate all of your product descriptions, your Meta Descriptions and your rates for the products.
Once you have done all that you need to work on localizing your marketing strategy for your region. Keep them in mind when you are negotiating with your translation service provider, because this will be something you need to know.