Best Online Translation Tools for 2023-2024
By: Shahzad Bashir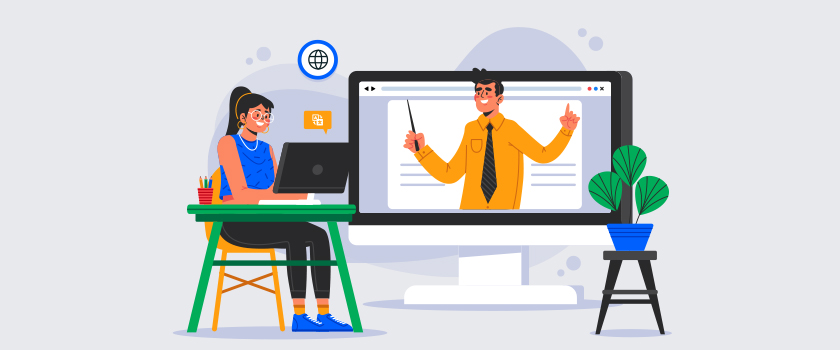 It is said that "time is money". Nothing can be further from the truth, given the competitive nature of businesses today. All businesses rely on time to get their tasks done. In translation too, time holds the utmost importance as it is the core requirement of companies willing to get their content translated into other languages.
The tasks related to translation can often be cumbersome and repetitive, taking longer than other tasks.  If a person is able to translate 500-words text in an hour for 30 dollars/euros, only then he can consider that hour having a hypothetical value of 30 euros/dollars. By saving this time, he can invest in other tasks of equal importance.
The thing is, it is often difficult to assess how much time is wasted in repetitive tasks such as preparation of invoices, posting of social media content, proofreading, troubleshooting bugs and modifying pictures for blogs, etc. All this time can be saved only through the use of new translation tools which have the ability to automate various processes that are required on daily basis. After using these tools, translators are likely to realize that considerable time is saved which can be used in the completion of other tasks.
Considering that one hour of translation costs $30, saving 2 hours per week through the use of translation tools will amount to $60 that a translator can invest in other tasks. This just goes to show the importance of using translation tools which are not only time-saving but are also affordable and easy to understand. With some extra effort and research, a translator can easily understand and assess which of the tools are best for him which will not only save his time but will also be less of a burden on his pockets.
A quick and professional translation is the key to achieving success in the global world. This points out to the emphasis laid by companies on the importance of time-saving in translation. We came up with a compiled list of top translation tools which make the translation tasks easier and quicker.
These popular translation tools are divided into CAT tools, content management tools, localization tools, and web-based tools.  
1. CAT-TOOLS
Computer-Assisted Translation tools have significantly changed the way translators carry out the translation process. CAT tools basically break down large files and documents into small phrases and segments which is then stored in a translation database for future use. These tools are used widely owing to their speed and accuracy, in addition to consistency in terminology.
The chief benefit of the Computer-Aided Translation tool is that as a translator uses it, it instantly records the translated sentences in its memory so that while translating any other document (CAT) could assist him by offering the translation done in the past. Here is a look at some of the most popular CAT tools:
Translation Memory Software
One of the most well-known translation tools, translation memory software divides the text into segments. As the translation takes place, the software stores this text in an already-built database. Once the software detects that the segment to be translated is already matching to the previously translated ones, it suggests the translator uses it.
Terminology Management Software
This software allows a translator to automatically search for new terms in a database. It is a searchable database comprised of approved terms and rules with respect to usage. In addition, some versions of this software allow the translator to add new words that match and verify the text in the database.
SDL Trados
Originating from a long-established CAT tool provider, SDL Trados is the leading translation tool across the entire translation marketplace. It supports over 70 different file types. During the creation of new translation memory, SDL Trados Studio forms a database file containing all translation units. Other than that, it also stores contextual information to join all different segments. This further allows the tool to select the relevant translation memory segment for future translations.
MemoQ
A reliable and productive CAT tool, MemoQ holds many advanced features. If a translator is looking to translate a large amount of text and not just small sentences, MemoQ is the translating tool for him. Having auto spell-checks and suggestions, a translator's time is saved while translating paragraphs. Another important feature this tool has is the ability to extract and import terms from any glossary which aid in the translation of later tasks. In addition, other features such as free webinars, free online training, and more than 80 formats make MemoQ an ideal translation tool for translators. As it is a rich and professional tool having advanced productivity features, it holds certain features not available in other tools such as a repository for translation resources, control centers for simultaneous translation, and functionalities to operate multilingual projects. In addition, it also aids in quick translation by having reporting functions and unique workflow automation.
2. Content Management Translation Tools
In the process of translation, using an automatic translation tool is not everything. One needs to manage the text and content to be translated in order to make sure the whole translation process is seamlessly carried out. Here is a look at a few of the top content management tools which aid in the translation of lengthy, often unmanageable content.
Google Docs:
Google Doc has a huge advantage of allowing the user to collaborate on identical documents with other people. In reality, when text is entered on Google Document, it is written on Google server, instead of the user's computer. However, a user needs to be connected to the internet for editing and accessing these documents which can also be downloaded on the computers. By providing proofreading and editing access to other users, modifications may be made on the same document. This feature makes it easier for a person to send the untranslated document to the translator without going through the hassle of sending it via email, thus avoiding all problems which usually occur while using a new version of Microsoft Word.
Dropbox:
As far as customers all over the world are concerned, everyone just loves Dropbox. This is because, with the help of Dropbox, a user can create a folder on his computer which he can share with all other devices in order to see the identical content on all of them. Moreover, it does not matter where a person is—all he has to do is to go to Dropbox.com and get access to the document he needs to work on.
Drop-box is another free tool. 2GB of space is offered for free by the company, but a translator can also buy a more progressive plan if he requires more space.
Dropbox initially became famous due to its ability to store important documents of the user in a single place. Even in the case of a computer breakdown, data is not lost as Dropbox stores everything on the cloud which can be accessed through any network.
An example of data that is commonly stored on Dropbox is images and photos. The same goes for all translations, invoices, blog posts, and sheets. Once a user puts them on Dropbox they are completely secured and accessible from any device.
One big advantage of using Dropbox by translators is that it saves a lot of their time since they are spared from the hassle of copying the data into a USB and then connecting it to another device for transfer.
3. Web-based Translation Tools
Granted, translation is carried and managed by human translators, but with the technological spread, and especially that of internet usage, the translation is not just the work of human translators anymore. Web-based translation tools make the translation process much faster and more efficient by offering an online translation alternative to software-based translator tools. Here are a few examples.
Linguee
In the process of translation, one often needs to double-check the meaning of a word or phrase. This is where Linguee comes in handy. The site connects to over 1 million translators globally in order to check the meaning of words and phrases. But Linguee is more than just a multilingual dictionary—it allows for checking of context as well. The translation of a phrase is made much easier when Linguee searches its own data bank for translated documents that relate to the word/phrase that is being translated. Not only that, but it also works with Google Images to provide visual contribution and aid.
Microsoft Translator
This is an online dictionary that translates into over 60 global languages. Possessing the advanced feature of being able to be used both online and offline, Microsoft Translator also comes with an app for Android and iOS. Although it is similar to Google Translate, it surpasses it in terms of 'communication ability'—it allows translators to have a quick conversation with other translators, making it one of the best tools to have for translation. 
WPML
Many translators today understand and know the importance of WordPress for translation services. If a translator regularly works on WordPress site, he should definitely give some attention to WPML plugin as this powerful translation tool allows the translator to work on many elements of WordPress site easily, offering a handsome set of features such as dashboard features which allow for a quick review of the translation task at hand. Moreover, the WPML interface is clear, attractive, and easy to use, making it one of the easiest and most enjoyable translation tools for translators fond of working on the WordPress website. WPML also comes with a state-of-the-art translation management system where translators are able to get access to specific translation jobs which the editors assign to them. With only a single WordPress installation, WPML makes it easy to run a multilingual website and comes in over 40 different languages. Moreover, translators can add more variations of languages of their choice such as Canadian French or Mexican Spanish. All these features make WPML an ideal translation management tool for translators globally.
4. Localization Platforms
  Localization platforms are a perfect way to obtain a one-stop solution to all translation needs. While it is true that a translator would have to undergo an extensive learning process in order to understand the whole platform, but once he gets the know-how, the whole translation process will become much easier, quicker, and efficient than ever. The most important localization platforms are:
Lokalise
Aimed at aiding translation teams, this localization platform embraces automation, fast project delivery, and transparency. Its features include localization workflow management, collaborative translation, editing, quality assurance, and translation services.
Smartcat
Designed especially for the translation teams who aim at affordable translation tools, Smartcat is a simple, yet powerful localization platform which combines communication capabilities with automation technologies. In addition, this is a free tool, catering to those translators who seek an efficient translation tool while on a budget.
Transifex
This platform offers a single solution for web-based and file-based translation management tools. Integrated with quality-backed repositories, this platform enables developers to send new and untranslated strings straight to Transifex for translation, opening the gateways for an agile, effective localization process to take place.
The Last Word
The translation may be a difficult and time-consuming task, especially when companies require a huge amount of content translated in a short time. While human translation has been replaced with more advanced tools, the process is still a lengthy one. To make this translation task easier for both the client and translator, advanced tools can aid in saving time, costs, and resources. Remember, time is of the utmost importance for a translator, as more tasks mean more revenue. This is why translation tools are required that can enable translators to make the most out of their time—for a professional and expert translation task that leaves no room for error.